The authentic floral
Turkish taste.
A hidden gem born on the Mediterranean shores, DARVARI Ottoman is our floral extra virgin olive oil that explores the subtle changes and flavors in the ripeness journey of our Ayvalık variety.
Mirroring the way that Iznik pottery added beautiful touches of turquoise, sage green, pale purple and russet red to the natural white clay, our DARVARI Ottoman olive oil has followed the same quest – it takes patience to find the blissful moment when the the garden's beauty reaches the perfectly balanced spicy and floral notes found in our early harvest extra virgin olive oil.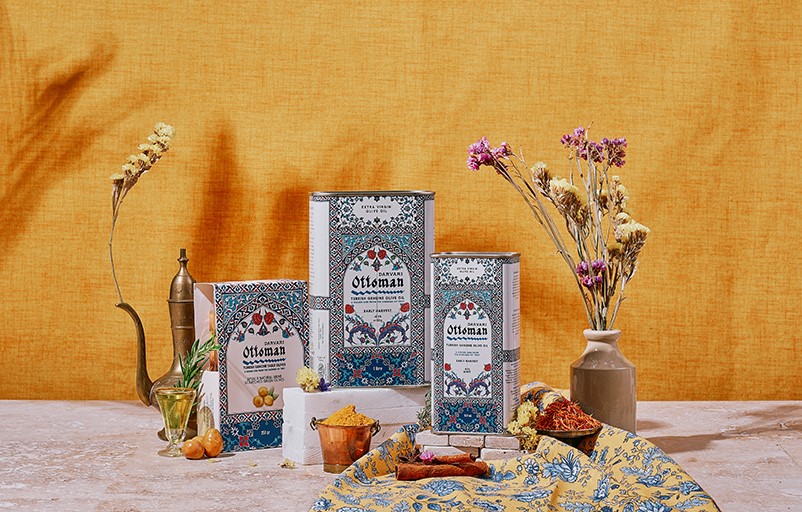 This medium-intensity floral olive oil emphasizes the notes of freshly cut grass, walnut, tomato leaf and black pepper of our Ayvalık variety.
Our DARVARI Ottoman olive oil has received Gold Medals for Quality at New York IOOC 2022, Berlin GOOA 2022, London IOOC 2022 and Istanbul IOOC 2022.