The Byzantine tradition,
revived and perfected.

To mark the importance of harvest season, DARVARI GARDEN launched Byzantium by DARVARI, a brand that has been awarded for quality starting with the first bottles ever produced.
Each year, Byzantium by DARVARI dedicates our most prized harvest to the Byzantine Empresses, by launching limited edition olive oils named after famous Basilissas, with singular personalities, just like the unique flavor and taste of each yearly harvest. The 2020-2021 limited edition and also first to be launched edition is dedicated to Empress Irene, sole ruler of the Empire as Basileus, renowned for restoring the cult of the icons after the First Iconoclast Period, in 787 AD.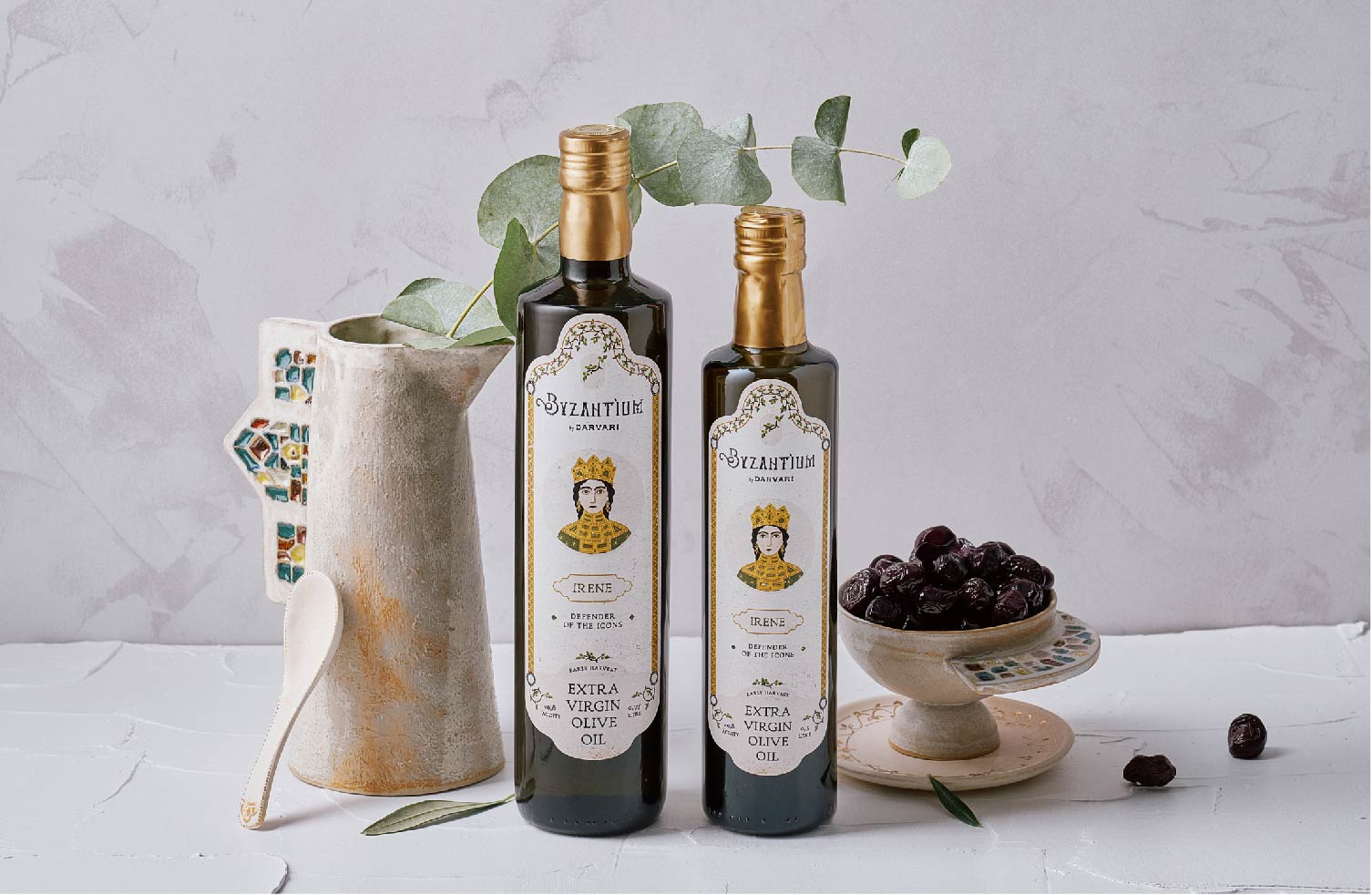 Irene Edition (2020 - 2021)
Extra virgin olive oil with authentic, peppery taste. Awarded with Silver Medals for Quality at New York IOOC 2022, Berlin GOOA 2022 and London IOOC in 2021 & 2022.